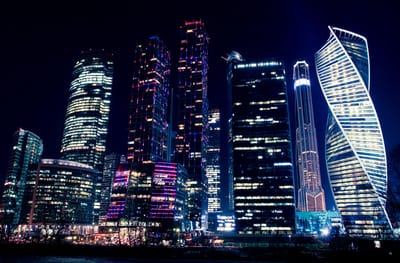 We follow strict guidelines as per NYS:
https://www.dos.ny.gov/licensing/docs/FairHousingNotice_new.pdf
Life happens and having someone who understands your Real Estate Foreclosure situation and looks to protect you and your interest is what you need.
Lis Pendens, pre-foreclosure and foreclosures happens and failure to pay a mortgage is not the "end of the line" for the homeowner. We help homeowners with the above real estate situations.
Rushmore Loan Services, Green Tree, Bank Of America, Ditech, American Mortgage, Specialized Loan Servicing, SLS, Caliper, we have worked with these and other mortgage loan servicers and lenders attorneys successfully.
Foreclosure Assistance Services is about protecting & helping the home owner understand the real estate pre foreclosure, foreclosure and short sale process. Knowing the process will aid you in decision making and with our experience & resources, your best interest will be our best interest.
Our consultation are free. Once we begin the process with the lenders and servicers, documents to be filed and depending on your position you may be able to modify your loan, loan remediation or refinance a new loan, this is all done at no cost.
For whatever reason you cannot obtain a new loan or loan remediation then the process changes to negotiating with the bank for a sale of the property with a full payoff to the bank and the remainder proceeds going to the homeowner.
If more is owed on the property then the property is worth then a real estate short sale is requested. At the lenders discretion, if approved than a sale of the property will commence. Once a buyer is located and deemed qualified for the purchase then it will feel just like a regular closing. We locate buyers from many resources and keep you involved in this process.
For our clients we negotiate (if needed) extra time living in the residence after the closing in order have more time to get the home owners affairs in order.
"A short sale is a sale of real estate in which the net proceeds from selling the property will fall short of the debts secured by liens against the property. In this case, if all lien holders agree to accept less than the amount owed on the debt, a sale of the property can be accomplished"
Lenders may offer the home owner funds to move out (cash for keys) immediately yet with our short sale process home owners could receive relocation fee which could be more then the lender is offering. This is partly determined on the lenders appraisal, the current market offerings, the condition of the house and time factor allowed in the sale.
Lis pendens, pre-foreclosure, foreclosure and short sales we can help. Call today for your free consultation and more.
David Esposito is a Certified Foreclosure Specialist (SFR) who's experience is stopping foreclosures & finding a solution that works for you.